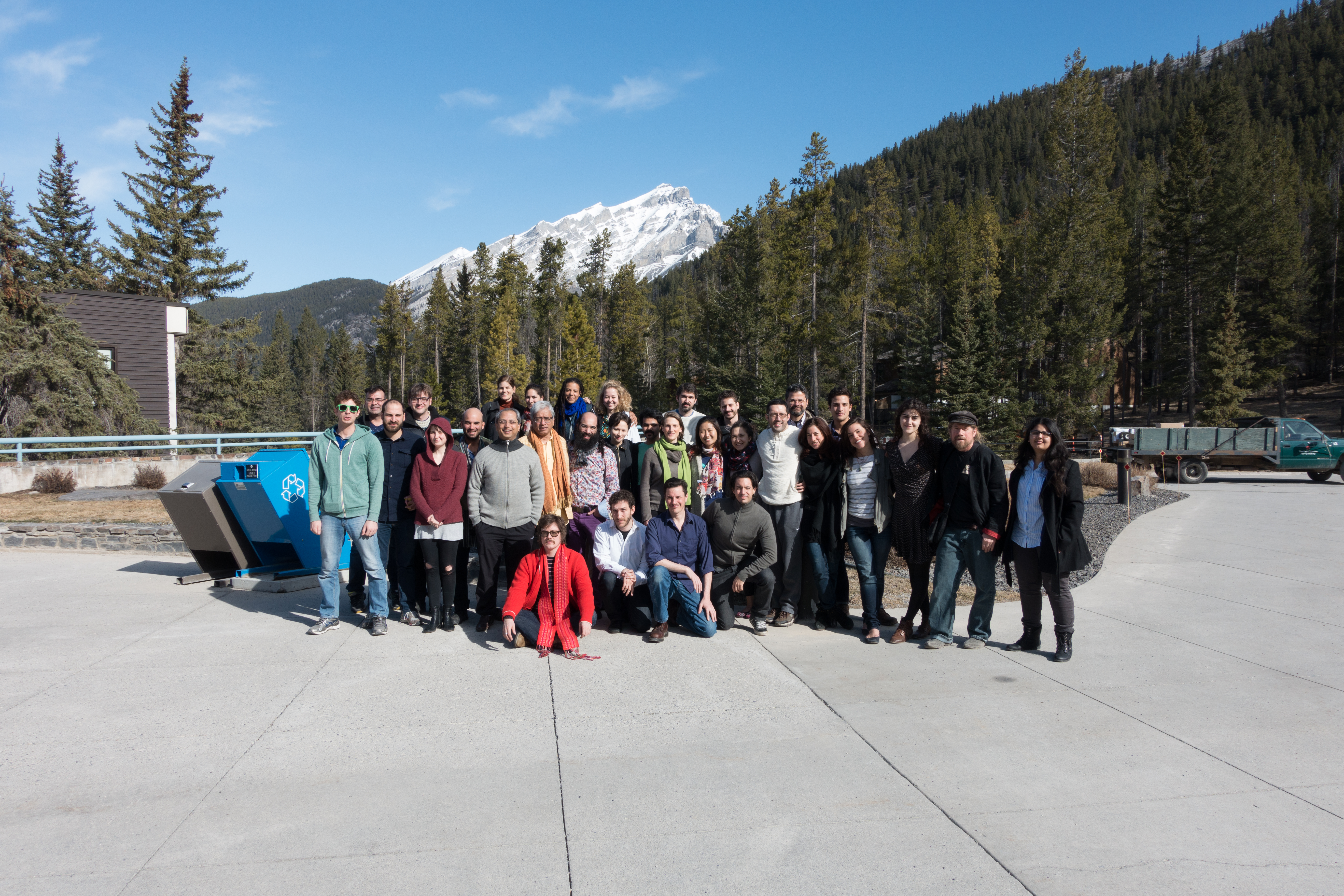 Fantasia in Ban-fa-fa
The air feels thin and my breath labours during the early morning accent up sleeping buffalo mountain together with my running partner Hannah, a beautiful and extraordinary violist from Miami. Somehow it feels symbolic as well , parallel to the effort required to simultaneously explore the nuances of Persian, Indian, Turkish and Arabic music. To arrive at the summit is always small victory , yet the towering mountain peaks around us a graphic reminder of the vastness that remains. On the decent we are floating .. gravity doing its thing and providing a brief respite before wrestling with the myriad of micro-tonal worlds.
To say that the 3 weeks spent in the luxury that is the Banff Centre was inspiring would be an understatement and not a true acknowledgement of the intensity and potential life changing nature of this program. The centre bills itself as the worlds largest arts and creativity incubator and as extravagant as that sounds, it's most likely true. Personally, the world music program could not have been designed more in alignment with my own interest over the last number of years, trying to explore connections in the stream of modal music from India to Spain, including Persian, Turkish , Arabic ,Balkan and flamenco.
The practice hut: an essential private space, a refuge to retreat to and extract the elusive sounds of Persian dastgah, with its accompanying gusheh's, the phrases that twist and turn in beautiful imitation of architecture and design, taught with patience and aplomb by Kiya, setar master; elegant Turkish ornamentations and elegant melodies presented by the lovely and gentle natured kanun player, Didem; exploring Persian and Indian rhythmic cycles with Ziya and Yogish, singing Arabic maquams and practicing them on the oud ,inspired by Charbel , a dynamic and virtuosic oud master; finding the essential impulse to create sound and use the full spectrum of pitch, landing on the beautiful places in the raga as taught by Druba ,as he sang the transcendent phrases and reproduced them on the sarangi in his inimitable style.
There was much to digest,surrounded by great talent from participants and facilitators, feeling the flow of creativity, forging new pathways, each person offering their unique talent in collaborations that were performed in concert, receiving an astounding gift of a beautiful oud
from Adem, a lovely and generous soul, experiencing Sufi Mevlevi whirling ritual led by Tanya, celebrating Chahārshanbe Suri and Nowruz by leaping over the fire to cleanse the past and prepare for the new year, the jam sessions in the huts, and the daily sessions where one could compare and contrast the ancient modal traditions.
Many thanks to the Banff center and their wonderful staff, our facilitators , Kiya Tabassian, Ziya Tabassian, Didem Başar, Dhruba Ghosh, Yogesh Samsi, Charbel Rouhana and all the participants, each inspiring in thier own way.. Aurés Kabir Ákos Moussong, Shelly Shelley Thomas, Shumaila HemaniHadi Eldebek, Tanya EvansonAlireza Farhang, Adam Maalouf, Brechtje van Dijk, Daniel Pencer, Lea Duret, Sahara JaneLayale ChakerHannah NicholasTricia Postle, Leafy Chiefy, Eleanor Verrette, MeeRan Sarah Cave, Adem Merter Birson, Joel Bell, Roya Yazdanmehr, Greg Squared, David MendozaKevin Johnson, Morteza Abedin Farhad Khosravi, Алексис Самоварский, Patrick Jones, James Cave, thanks for sharing your music; all the best to you and hope we meet again!
I leave you with Kiya Tabassian's first words to us from Najmoddin Razi, a 13th century Persian mystic, who defines the act of creation as following:
Listen in order to know,
know to do,
do to progress,
progress to arrive,
arrive to find,
find to lose yourself,
lose yourself to be found by yourself,
find yourself again to know yourself,
know yourself to love,
love to be loved.
Then everything will become clear.